2 Degrees and 58 meters too late
Apr 3, 2013 11:09 am
The CEO of 2 Degrees, Eric Hertz was not really interested in what I had to say about his Company, but Kathy his wife was, now it's too late!

I'm sorry that I never had the chance to chat further with Kathy and the notes we made about the Company, she took with her to her early grave; the evidence of what I wrote covering the impending changes to their lives and that of 2 Degrees.

And it came to pass; 2 degrees had a business coronary, and Kathy and Eric perished at exactly the same time; a domino effect!
Photo credit New Zealand Herald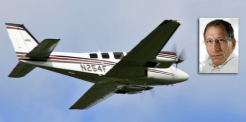 Last year I was invited to meet Eric and his wife Kathy at a Thanksgiving dinner hosted by an American business couple Wayne and Rosie Barnes at their Kaipara Flats home.
Wayne knew of my work in assessing and tracking companies, and asked me to bring along my reports on 2 Degrees and Telecom as I had made trend reports for them both some months earlier.
At the affair were a selection of notary guests whom I had met on several occasions. We relaxed and enjoyed the company gathered for this American celebration.
During the course of events and socializing, I took the opportunity to discuss my observations of the different phone companies and asked Eric if he was interested in my findings, Kathy certainly was.
"Telecom was due to go through major changes in 2013" I said, and that become apparent when they announced the shedding of 700 jobs, a major change in anyone's book.
I also discussed the road ahead for 2 Degrees, and was showing Kathy that during March and April (2013), the Company would be going through major changes and a re-direction of sorts. I also stated quite frankly that Eric and her were also in for some major life changes, and I believed the two events were closely related.
Eric was not focused on my business directives and advice, but Kathy wanted to know more, but she swept up by Eric all too soon, who declared they had to leave to go to another function that night. I'm sorry I never had the chance to chat further with Kathy, and now, I'm sure the family and the Company may have wished he'd listened had they known. But when you talk to a CEO who is not interested, what can one do to convince them?
After the news of their plane crash, I just shook my head and wondered if Eric had only taken the time to listen, and heeded my news, whether they would have made other arrangements on that fateful day.
Change is inevitable, but if people just listened at the right time, serious lessons can be avoided.
Wayne Barnes (the host) said after I called America and told him of Eric and Kathy's plane crash; "for a forward thinking man with a forward thinking Company, you'd think he would have just listened". On many occasions I have helped Wayne with specific and well-targeted advice, hence my invitation to meet Eric.
As Eric was leaving, I asked him if he would be interested in me getting a little more info to help him and 2 Degrees out with what I do. All he said was; "I'm a Sagittarius..., figure what you can from that!" I was a little stunned as if he thought I was an astrologer or some other sooth seer?
Well Eric, if you can hear me now, I found out what I wanted to know which verified my alignment of events in your life with that of 2 Degrees Limited, and the things I calculated, which could have been avoided, have come to pass. Steve Fosset did the same thing, but I never got to meet Steve to explain how he could have avoided his demise.
But wait, there's more.
Even for Sir Richard Branson; there is a set of changing conditions on his horizon and I would advise he be aware of the changing conditions during September through November in 2014. Just for his personal interests sake, risk evaluate everything as there are opportunities and hidden bumps coming through so navigate well.
This is my passion. Providing advice and projections to Companies (some listen, some don't) and recommend strategies, so they "know when not to cross the road". Eric paid the ultimate price for he and his wife!
But to you the reader, skills are available to all who have ears to listen. It's not freaky stuff, I use math and psychology, and as Bob Proctor said to me in November last; "What I Do is a Process, The Vaughan Process" he said.
Peter Vaughan
The Vaughan Process
More Stories tagged under Business :

Natural Laws state only 2% SUCCEED in any field

When your Numbers up, do you have to die?

The Sun flipped poles as 2014 arrived. This will affect you this year!