Predict the Future?
Feb 18, 2015 10:08 pm
On the 26th Jan 2015, and just short of his 86th birthday, a man who used to chat with me regarding my skills, engaged in a foolish act that ended in his being a whisker away from deaths door. And it's not over yet.

News broke on National media; "An 85 year old man survives a 35 metre fall off a cliff, backing his Castor Bay property."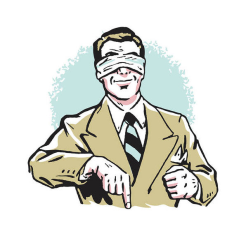 The Story:

"Apparently" it was reported, Mr Rundle a Castor Bay pensioner, was doing some work in a shed near the cliff edge? He somehow ended up falling (he said), after the ground gave way under his feet?

But in hospital, and suffering five broken vertebrae, six ribs, a punctured lung, smashed arm and shoulder and concussion, and many severe cuts and wounds, he is keen to get up and going in the Great Outdoors once more. He said; "Morphine is a wonderful drug, and can I have a lifetime prescription", the reporters stated.

He fell through the material that was likely teetering on the edge of a 35 metre rock face to the rocky shoreline below. He made fatalistic choice to ignore advice I gave him a few months earlier about a set of circumstances he and his wife were soon to embrace.

Isn't this common. People reflect in hindsight on what they should have done, but this former Head-Master was not so alert it seems as Gravity, one of Nature's Rules, has no mercy when you ignore it, and he did.

Right on schedule, and after I told him he and his wife should be very careful from late November 2014 and through the initial stages of 2015 as he, his wife, and his family, all showed signs of an all embracing 'family event'!

Pauline, Stewart's wife had recently broken her foot and it looked as though she was going to experience a long and stressful period and it would be good if he paid greater attention to anything that could become a problem for her. At 75 years, she was going through a long term recovery.

But, on the 26th January, while Mrs Rundle was away 'shopping', Stewart it seemed, caused his own bleak situation. He often would take the green waste from his rental properties and toss it off the rear of his property, over the cliff, onto the rocky foreshore beside the very popular Castor Bay beach where the full tide deals with the dumped material and it cannot be accessed by rock walkers at the high tide.

It is highly likely he may have been doing something near the tipping area and the green waste likely gave way rather than the rocky cliff itself. Now, this was a very foolish thing to do. Mr Rundle stated to the papers' he never went near the cliff face without a full body harness and a rope securing him to his back yard property, well except for that day it seems, yet most of the neighbours knew different about his unauthorised activities.

However, the moral to this story is that he had listened to me on several occasions discussing the recent death of one of his children and he wanted to know if I could shed any light on the matter as he was quite interested along with his wife. They gave me all the families information and from this I was able to highlight the timing of his son's passing, but also of his wife, Pauline's up and coming condition.

Pauline soon after broke her foot and at her age this is quite serious as old bones don't heal as well as when in our youth. I saw her recently and she was still with a walking stick and moving quite slowly from the obvious pain she is suffering.

As Stewart (I imagine) may have thought that it was Pauline I saw the problem with, even though I had stated, what I saw during the period affected the whole family. Well, right on time so it happens.

Stewart ventured too close to the cliff face, fell through the loose material and landed on the rocks and lay there for a couple of hours it turns out in an unconscious state, bleeding heavily. The rest is history. Well the old fellow is still in hospital and the reports say he is not going to be moved from intensive care till his back bones are in fair shape (Yeowch). At 86; Hmmm?

Stewart was in a combination of 'out of sync harmonic conditions' I discovered some years back, and I've have called these conditions "Codes of Intensity", as my original 'Codes of Collapse' sounded a bit harsh. Along with Stewart, his wife, his daughter, and one other very close family associate, all shared the same Coded patterns at the same time; i.e. in his family circle on the 26th January 2015 - not a good day for all concerned.

This is why I have recently invited people that are interested, to become involved with a Beta Test so we can provide solid proof to all in the near future that Life (Nature) has more tricks up her sleeve and is waiting for Man to catch up and use her Laws, to reveal the future platforms we all must venture into.

It is with this in mind, we (me and my Beta team) will provide enough empirical data to show this is a natural phenomenon, and so we shall.

As aforementioned in the previous posted story; "When your Numbers up, do you have to die?", with reference to the film, The American Sniper, a true life story, I am still open for more people who would like to be part of an amazing Beta Test starting 1st March till 31st May 2015.

If you are interested to help, and there are some really cool benefits for those involved thereafter, then email me at peter@petervaughan.net and I will put your request in with the group of whom no one knows who the others are. All the Testers identities are fully confidential but will be revealed to one another and the results will be published to the world thereafter.

Take care out there, 2015 is a year that is not open to tolerating imbalance and the proverbial Sh#t may hit the fan big time before years end - and it seems it already is escalating. So it would be great to have the knowledge and privilege of foresight, and not just hindsight. Don't you agree?

Take care, Peter Vaughan
Data Intelligence Limited.
More Stories tagged under Political :

Is Election 2023 another political circus Act ?