When your Numbers up, do you have to die?
Feb 15, 2015 6:34 pm
Look out for that hole in the road!

Did you turn the stove off before you left?

Is this a good or bad day for your interview?

Are your kids safe while you're away, and is the sitter good?

Will your plane crash?

Do you wish you had a better view of the future?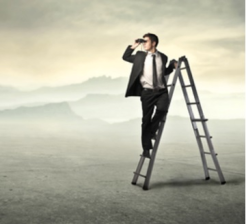 If Chris Kyle (the American Sniper) had known about Eddie Routh before February 2nd 2013 ahead of that fateful date, he could have avoided his impending death, and the ending of Clint Eastwood's film would have been different.
Chris Kyle was one of the best in his field. He followed the Rules of engagement when dealing with the enemy and relied always on his specialized training, and calculated everything before he pulled the trigger.
Nature has a set of Rules too that must be obeyed, and you cannot mess with Her Laws without consequence! If you're in the wrong place, at the wrong time; let's say a drunk driver you had no idea existed one day, and they run into your car head on, tough isn't it? Yet, life goes on for others as if nothing has happened, that is, unless it affects them personally.(*below)
If the CEO of 2 Degrees Mobile had listened to the warnings he was given by me, he may not have flown into the ocean in his private plane, killing himself and his wife on that fateful day, 30th March 2013.
If Michael Schumacher, in similar fashion as Chris Kyle had known he was heading for a day of danger; December 29 2013, would he have decided not to go skiing? Maybe, but he would like to have had proof, right?
Richard Branson, when his space plane crashed on October 31 2014, and Steve Fossett with his plane crash on September 3 2007, or even the 29 dead men and their families of the Pike River Mine tragedy, who might still have been alive with their loved ones if only they had known about the mine explosion ahead of time and had access to this new technology you are now reading about.
LET ME GET TO THE POINT
Being told someone can see your future is a bold statement. However, when you read about people who have died, and then you're able to see yourself that they all had something in common at the time of their demise, and it was proven through a mathematical formula (based on decades of research), would you still think it far fetched?
150 years ago, if someone said they can fly between countries, to other planets, land on asteroids moving many times faster than a bullet, or talk to anyone in the world through a box as big as a bar of soap, you'd think it was impossible and silly talk.
Today, you'd be wrong!
(*) Based on gathered Empirical Data, and on a set of conditions from facts we have discovered, and if you were made aware of a potential issue in the days or months ahead of you, that something dangerous might happen, and you were given the chance to avoid it, would you take heed if the proof was made available to you? Nature has opened another door of secrets we have now put to use for the benefit of everyone.
What if I said I will provide you with information 'ahead of time' so when a potentially fateful day is due, you could make a choice, to listen to the 'alert' or not. Would you take the risk and ignore preempted advice? Then this program is not for you.
Other than that, you have everything to gain and nothing to lose?
I have many published events where I made predictions, given predictions, heeded predictions, and have seen the fruit of those predictions come to pass. Anything that can be proven in science with a consistent score of 'more' than 50% success, is considered scientifically accurate, but I can boast an 85-95% strike rate, and have done so for many years through my research.
Bob Proctor of Proctor Gallagher (The Secret), Oprah Winfrey, John Travolta, David Bain, Eric Hertz and his wife Kathy (Two Degrees Mobile NZ) and Steve Jobs of Apple, to name a few famous people, and;
There's Jan J. from the UK, Stephen and C. from Christchurch, Wayne B. from NZ/USA, Neville J. Auckland, Ian F of Auckland, who have witnessed personal events, or curbed financial loss, or acted prudently, and saved money, or sold their house, or gone ahead with a life threatening operation and so on with complete success, after seeking advice and making diligent decisions, while acting under calculated predictions.
How?
I have discovered, there is a set of calculations, revealing four specific Codes. Depending on these Codes having a cross-reference and found to be in the same time and place with reference to a person or set of person's, someone often dies. But this can be avoided!
The recent MH 370 and MH 17 aircraft incidents could have been calculated for their demise, but only hindsight after the events broadcast to the World, information became available and calculations were made showing a 100% hit rate of the same Codes.
One last piece of news I would like to share with you. I calculated that my D.Day (potential loss of life) was on the 22nd February 2011. I had to fly to a city and do some seminars and consulting. I was so concerned with the 'crossfire' of these Codes all pointing to one time in my life, I decided to fly out early, skip the danger, then fly back once more.
I flew into Christchurch New Zealand on Friday 18th, did a show, flew out on Monday 21st, and the 'City' collapsed under an earthquake the next day. I predicted my own death and survived by trusting these Codes and following my own advice.
So, "when your numbers are up, do you have to die?" Not in my case with regard to Christchurch I'm happy to add.
I am looking for Beta testers. I invite you to email me peter@petervaughan.net and express your interest.
Here's the deal. I will send those people who are interested, information about how it works, furnish them with personalised dates to monitor any potential and hidden dangers, and all they have to do is diarise it so we can test it for the market launch.
There are a few BIG BONUSES in it for those who respond early, and the potential of experiencing a longer and more enjoyable life, including the wellbeing of their close friends and families.
This is not a joke. This is a test site, a scientific experiment and it will change the world for you. Again, write to peter@petervaughan.net with your interest and I will send you what we are to do together.
None of your personal information will be passed on to any other party! Want to join us? Send through your expressions of interest and we will send you the next step and information.
Looking forward to hearing from you.
Regards, Peter Vaughan - Director of Data Intelligence Limited.
More Stories tagged under Business :

Natural Laws state only 2% SUCCEED in any field

The Sun flipped poles as 2014 arrived. This will affect you this year!

2 Degrees and 58 meters too late